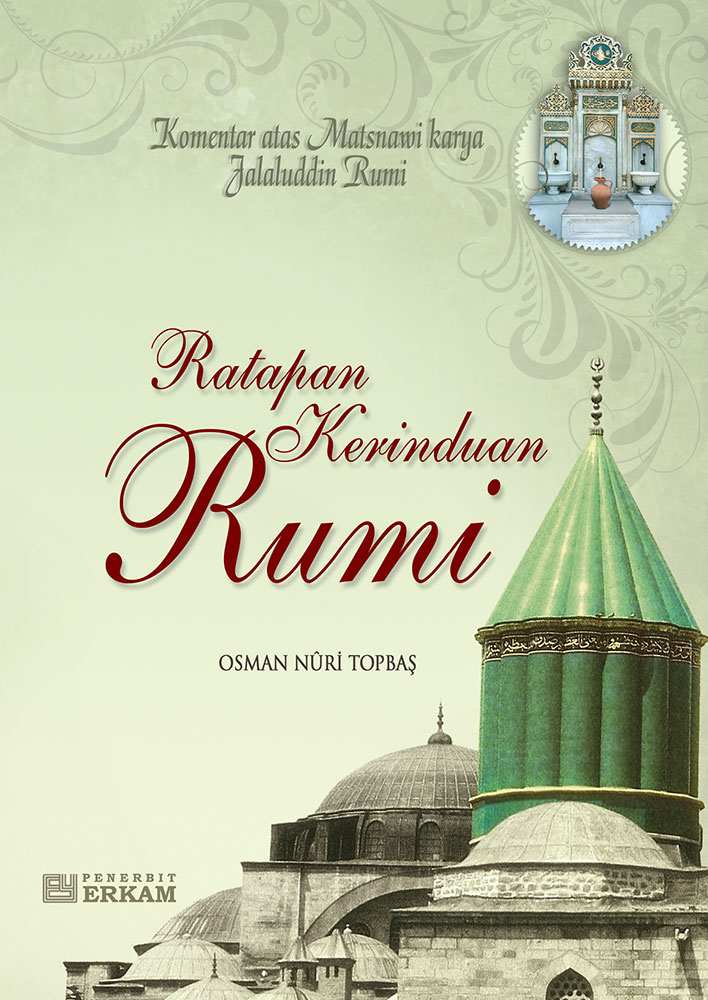 Tears Of The Heart (Tangisan Hati Rumi)
    Cinta manusia kepada sesama–meski sebagiannya bisa terdeteksi lewat gejala dan tanda–tidak sepenuhnya bisa digambarkan dan diceritakan. Apalagi cinta manusia kepada Allah yang Mahagaib. Maka, bisa dimaklumi apabila kalangan sufi banyak menggunakan tamsil atau metafor ketika menggambarkan cinta.
   Rumi adalah satu di antara sedikit sufi yang barangkali paling fasih melukiskan cinta manusia kepada Tuhan. Dia mengibaratkan kerinduan manusia kepada Tuhan itu laksana sepotong bambu yang dipisahkan dari rumpun asalnya. Sepotong bambu ini–karena kerinduannya–merelakan dirinya dipotong-potong, dibentuk, dan dilubangi agar bisa bertransformasi menjadi sebuah suling. Dan sang suling lalu melantunkan musik dan irama kerinduan kepada rumpunnya, kepada sang asal. Demikianlah, gambaran bagaimana manusia rela menjalani duka hidup di dunia agar dapat meratapi kerinduannya dan keterpisahannya kepada Sang Asal.
    Ratapan Kerinduan Rumi berisi syarah (penjelasan) Osman Nuri Topbas, seorang guru Tarekat Naqsyabandiyah asal Turki, atas Matsnawi karya Jalaluddin Rumi.

---
Read In Other Languages
---