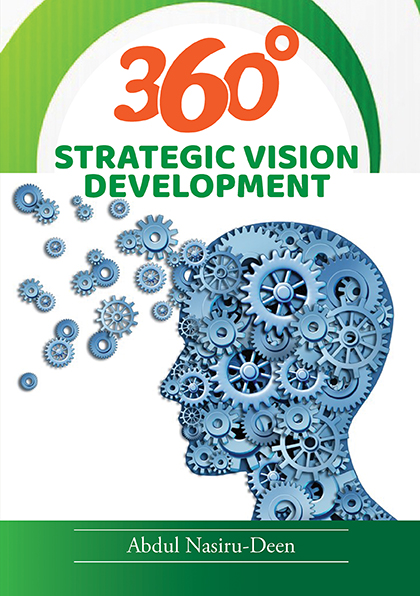 360° Strategic Vision Development
This book, 360° Strategic Vision Development, is a rare achievement by the author; introducing a completely new concept of strategic vision development; the 360° life segment. This new perspective enables the reader to achieve a holistic vision from personal to a global level, and covering six major fields of development: vis, Education, Spirituality, Health, Finance, Service and Advocacy.
The author introduces a technique that takes the reader through gradual steps of moving away from old and trite perspectives to one of effectively deploying resources available to the individual for the realization of his or her vision.
It also anchors the development of a strategic vision in faith in Allah, the Creator as well as responsibility to the creation. This is another remarkable distinguishing feature of this book.

---